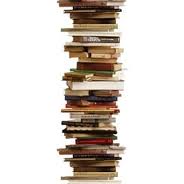 Do you like to read? Watch movies? Join every month to discuss a book or movie. Anyone who likes to read, watch movies, and enjoys discussion is welcome.  On movie months, we meet at 6:30 PM in the church down stairs classroom.  On book nights we meet at the Pratt's home at 7:00 PM.  Contact the church office for more information.
Past Movies
The Help, The Best Exotic Marigold Hotel, Agnes of God, Lars and the Real Girl, Midnight in the Garden of Good and Evil, Half the Sky: Turning Oppression into Opportunity for Women (PBS Dcumentary),
Past Books
The Red Tent, The Little Prince,  To Kill A Mockingbird, The Rapture of Canaan, The Poisonwood Bible, The Year of Wonders, The Catcher and the Rye, Stones From The River.