Re-Member is a non-profit working to alleviate the conditions of poverty and

sub-standard housing among the Oglala Lakota people on the Pine Ridge Reservation in South Dakota, and to rebuild the broken relationships between native people and the dominant western culture in the U.S. In addition to offering financial support, groups from Stanton have traveled to Pine Ridge, and will again this summer to work with the Lakota people through Re-Member. If you would like to learn more, talk to Phil Pratt, at 908-236-2381.
Website: www.re-member.org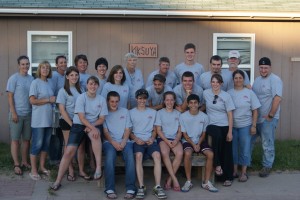 Summer Service Team
More than 100 different individuals have traveled to the Pine Ridge Indian Reservation with Stanton Reformed Church, and more than half of them have returned multiple years to experience again the unique opportunity to serve and learn alongside the Oglala Lakota People in South Dakota.  It's a challenging experience, a humbling experience, one to be approached with an open mind and an open heart.  In a strange reversal of social expectation, we leave with a far greater blessing than the one that we impart.  Talk to Phil if you'd like more information.